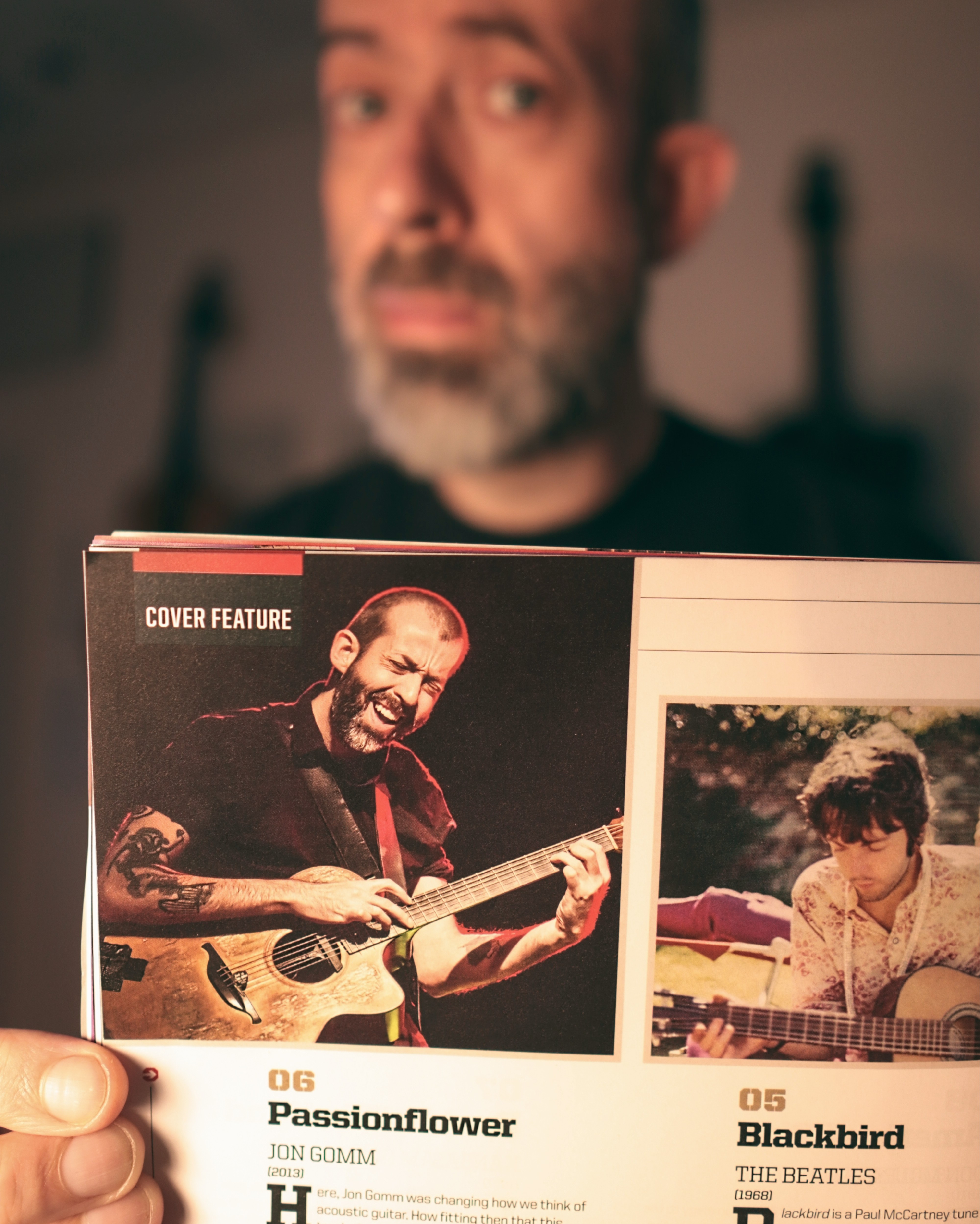 So... Passionflower is 6th in the '50 Greatest Acoustic Songs Of All Time' in Total Guitar. Just behind The Beatles, Clapton, Pink Floyd and Led Zep. Pretty crazy. Thank you to everyone who voted, I guess there were quite a lot of you! 
It's only one poll and it doesn't mean anything, but f**k that I'm buying my own gravestone now and getting this carved into it.
Most of the top 50 are big classic hits (in fact Passionflower is the only song in the top 20 from this century!), but it was lovely to see my contemporary comrades Andy McKee, Mike Dawes and Tommy Emmanuel make the list too. Love you dudes.