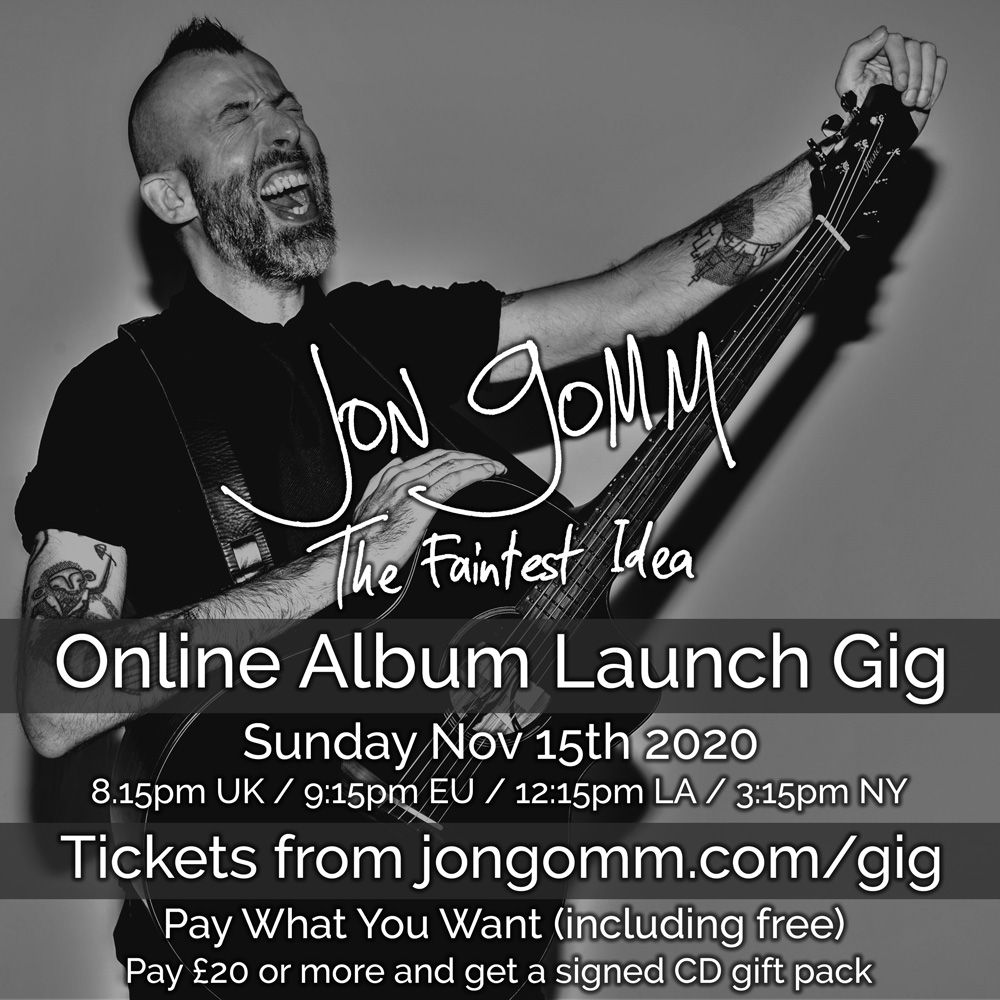 Tickets here: 
Things are not looking great for real-life gigs here in the UK at the moment, so to mark the release of The Faintest Idea, I'm streaming a gig from my home studio, live on my website. 

The audio will be HD and I'll set up a live chat on the page, so you can ask questions / request songs / heckle me mercilessly. The gig will be saved on the stream page for one month afterwards, in case you miss it live, but you'll only be able to access that if you have a ticket.

You can get a Pay What You Want ticket, and if you're struggling through the pandemic, don't feel bad about paying nothing. I know how you feel - it's very tough for me, not being able to tour the new album.

I'm also doing a bundle: Get a ticket for £20 (approx $25) or more, and you'll also get a signed copy of the new album on CD in a beautiful illustrated digipack, a signed artwork postcard, and 2 of my signature plectrums. If you'd like to treat yourself to one (or one for you and another 5 for Christmas presents) I will be very grateful. 

See you at the gig!

jg x
---
UPDATE NOV 17 2020: To everyone who was at my online album launch gig - Thanks for being there with me. Your warmth & support is etched in me forever. 
Full video (2 hours! Oops) is online for 1 month, then it'll self-destruct. Get access at jongomm.com/gig 
Wilma's last stand.