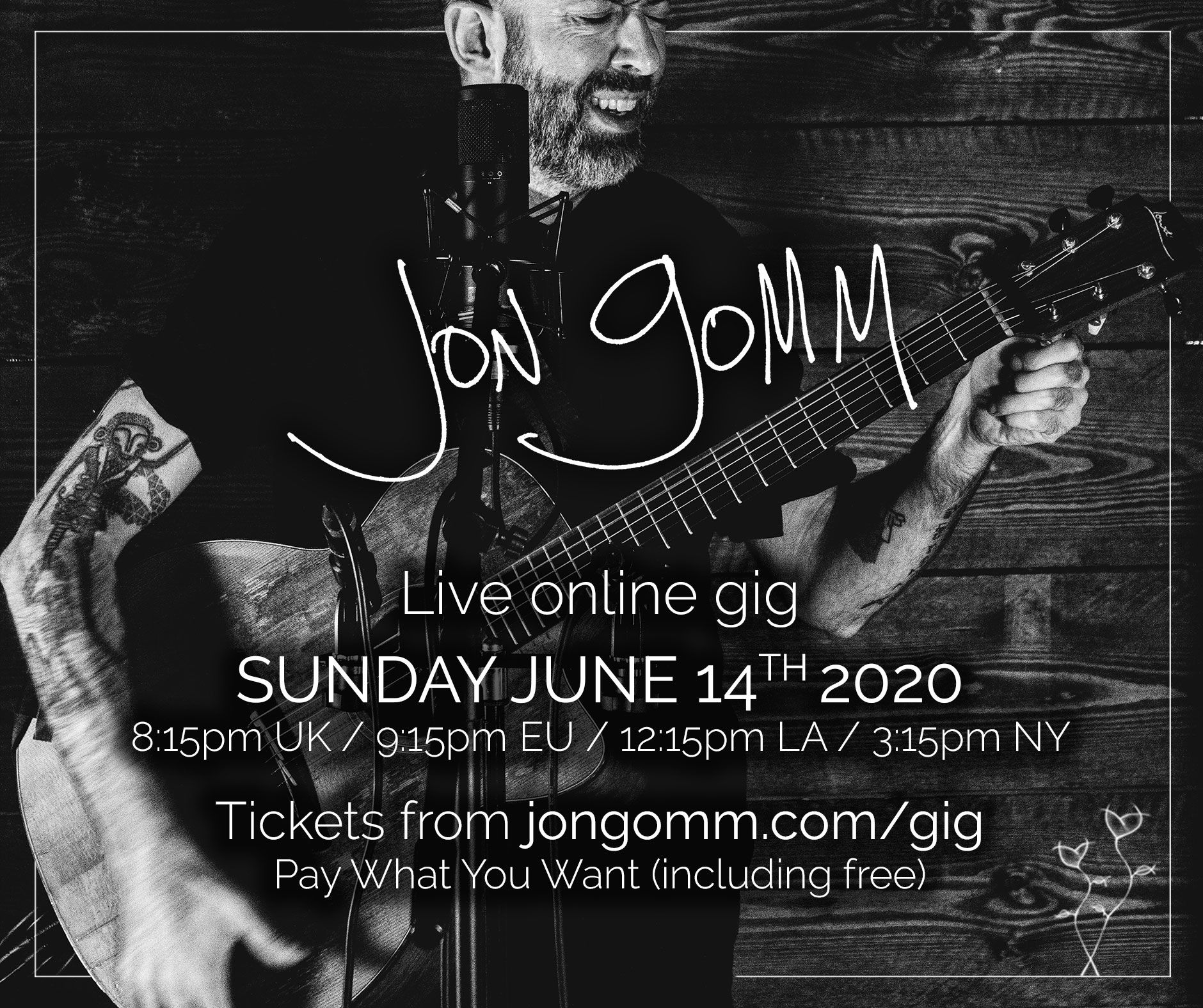 TICKETS HERE: https://jongomm.com/gig
To mark my debut on Spotify with the release of a new recording of Passionflower, I'm streaming a gig from my home studio, live on my website.  
SUNDAY JUNE 14, 2020 
8:15pm UK / 9:15pm EU / 12:15pm Pacific / 2:15pm Central / 3:15pm Eastern / 4:15pm BRT 
Tickets are Pay What You Want: If you're struggling through lockdown, don't feel bad about paying nothing. I'm in the same boat.  
I'll set up a live chat on the page, so you can ask questions / heckle / request songs, and generally interact. The gig will be saved on the stream page for a week afterwards, in case you miss the live stream, but you'll only be able to access that if you have a ticket.  
---
UPDATE (June 15 2020) : Thanks so much to everyone who showed up for the gig. It was strange and scary at first, but once we got going, and the messages came in, and I could feel you were there behind the camera, it was beautiful. I'll never forget it. I feel quite alone today without you all.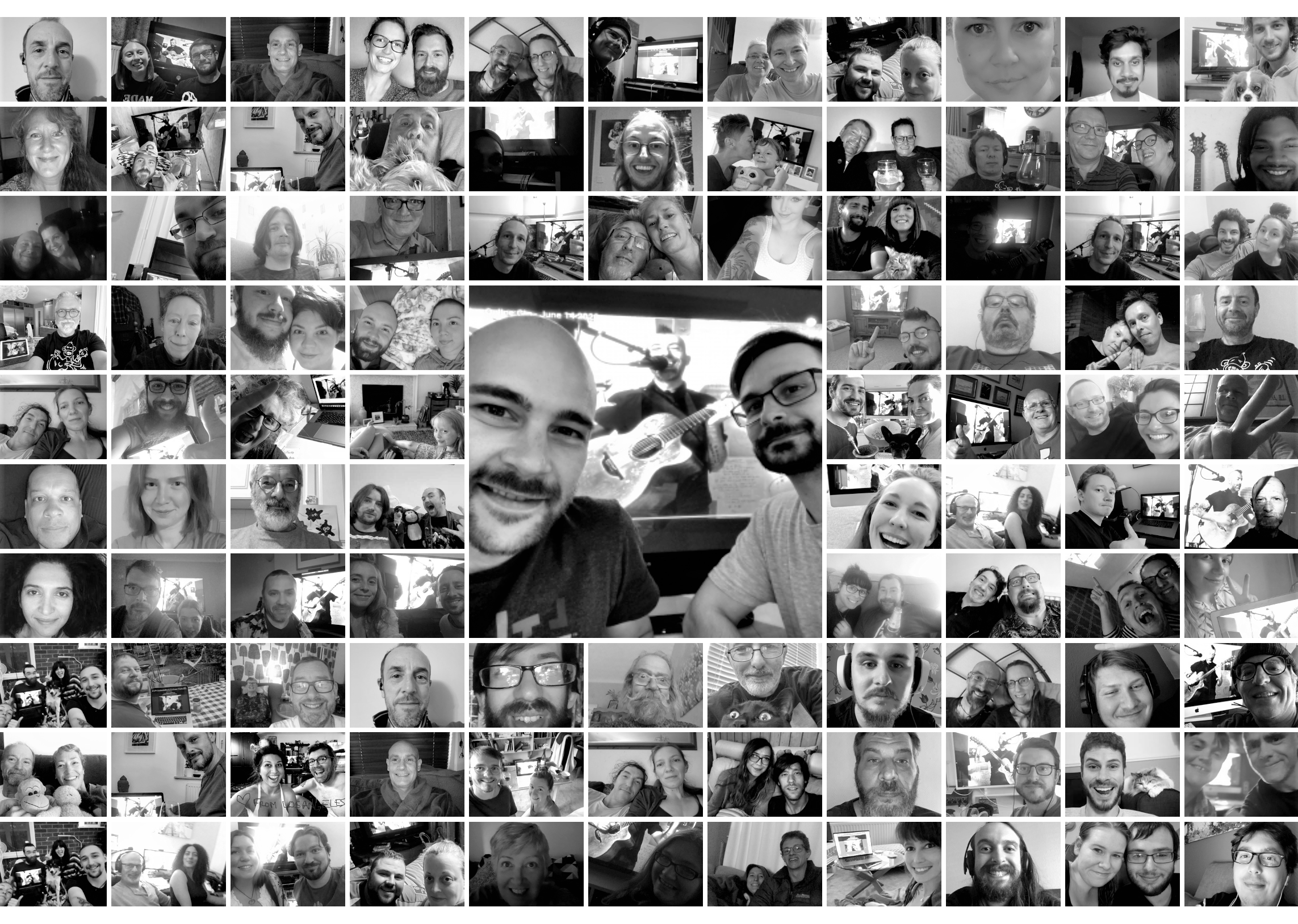 A random selection of the selfies sent by the audience. You're all gorgeous. x
---