UPDATE: These events have been postponed cos of the stupid virus. We'll reschedule them as early as possible. 

I got sick of "acoustic amps" which all squash and confine my sound. So Blackstar let me help them come up with a new amp for us all to use. And this month, it's finally unleashed upon the world! #proud 
In May (2020) I'll be doing a few clinics in the UK to demo the Blackstar Sonnet, playing some songs, and there will be a Q&A where you can ask me anything: My specialist subjects are guitar, music, mental health and football.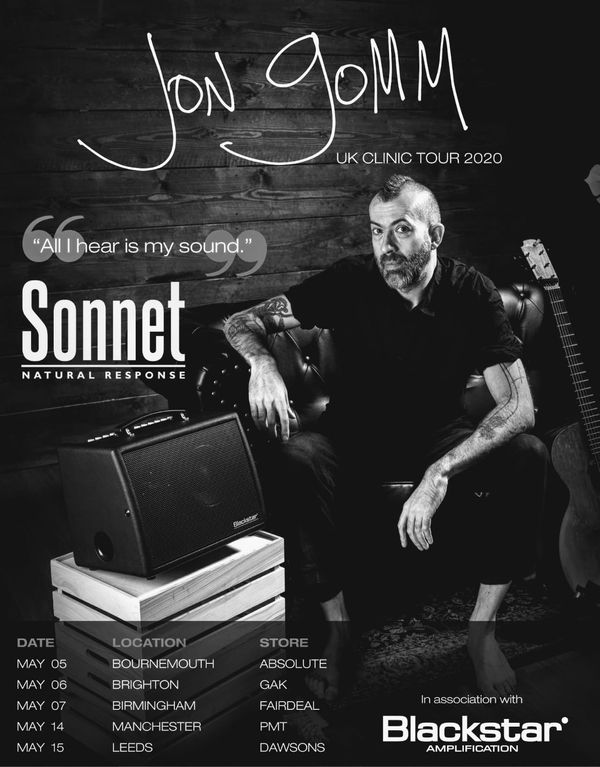 Click here for more info about the events.

And there's loads more info about the amps here: https://jongomm.com/amp 
And here's a video of my playing with it (well, with two of them actually).