Volume 2 of my guitar instructional video is here! Only from https://jongomm.com/lessons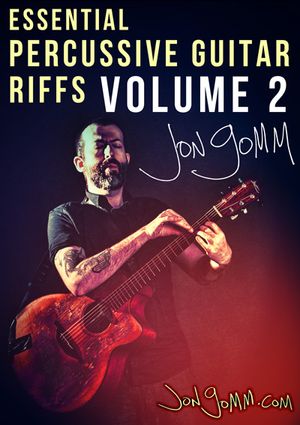 An even longer lesson, over 2.5 hours of detailed instruction from me, covering a huge range of modern techniques, and showing how to use them to build musical guitar ideas. 
There's 10 new riffs to master, every riff is still in the same tuning, and I will give you every insight I've gained in decades of study - secret tips you won't find anywhere else, and traps to avoid which would limit your music. 
Also, only for Xmas 2018, get the GIFT BUNDLE of Volumes 1 & 2 for yourself or a loved one, and save 15%. Only from https://jongomm.com/lessons 
• 2 hours 35 minutes HD video 
• Multiple video angles 
• Incredible riffs 
• Full accurate tab 
• Melodic two-hand tapping 
• Guitar drumming techniques and grooves 
• Insane harmonic slapping 
• Incorporating fingerstyle with percussion 
• Multi-part playing (combining bass, melody, percussion, harmonics) 
• Playable on any acoustic guitar 
• Every technique fully explained 
• Expert advice and guidance 
• The impossible, made possible!