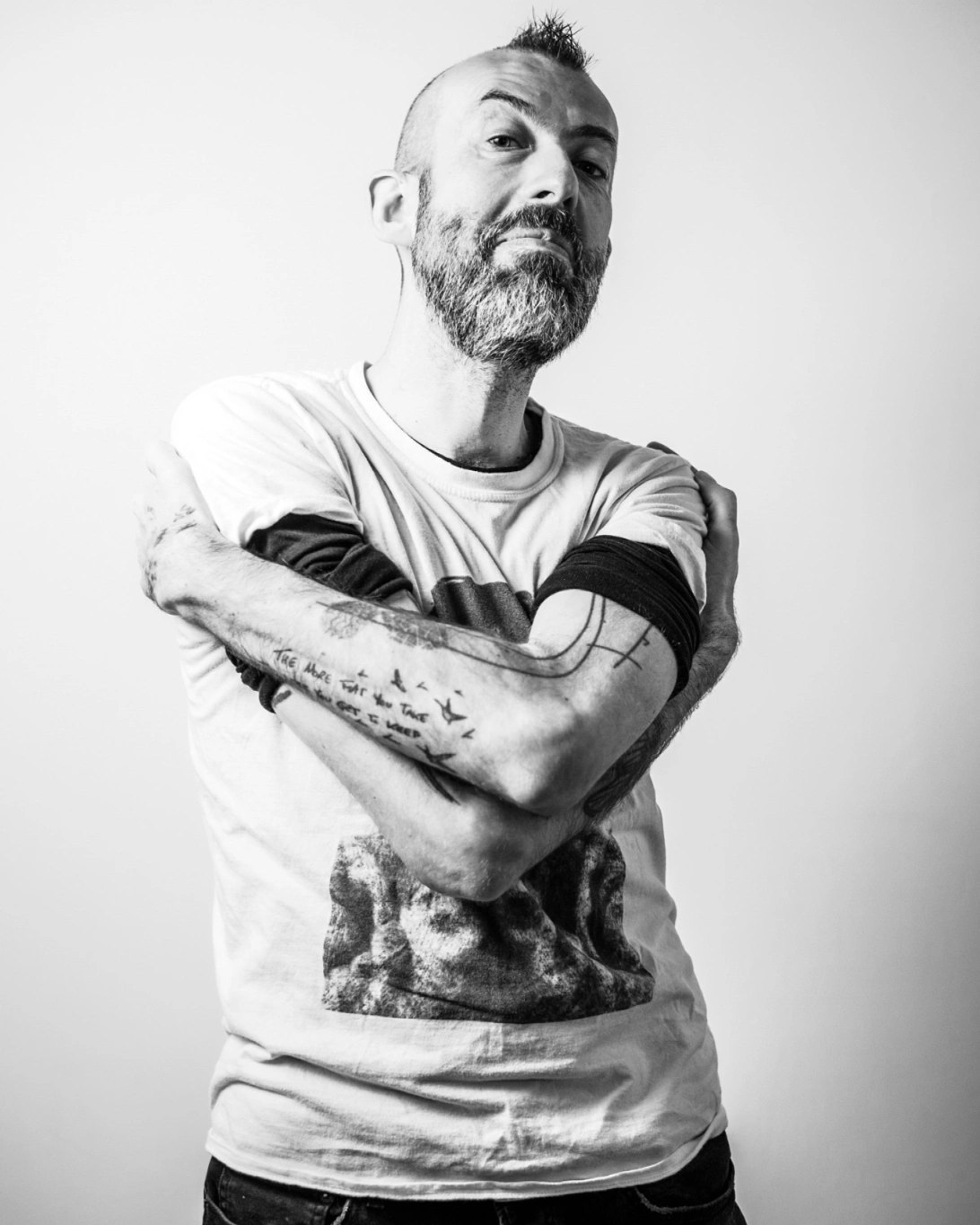 My mental health is chronically… OK. To see that written down is so weird. I still have freak-outs and meltdowns, but they're rare and require something actually to happen, externally, and not just my own mind trying to kill me. And I still have moods and anxieties, but they seem more normal, or what I suspect is normal - It's very hard for me to gauge never having been normal (but who is, huh). 
I had given up on medical help, many years ago, having been given so many diagnoses and so many chemicals. The last one I'd tried (an anti-seizure drug used for bipolar) had left me with one pupil permanently dilated (it still is 6 years later) and tremors in my left hand (now gone, thank fuck). But during the plaguedemic, I was so stressed - about my job, my family - that I was fixed in a state of hyper-anxiety, and my mind was a very dark place offering very dark solutions, like an automatic machine producing terrifying ideas. I had to seek help again. I did some research, reading about the now dwindling number of disorders I hadn't yet been labelled with. I thought maybe I had Borderline Personality Disorder, and went to see a psychiatrist and he agreed, responding with a familiar pharmaceutical riposte. 
I got the pills, and was working up the courage to take them, when a friend suggested to me that I might have ADHD. I thought that was frankly ridiculous. ADHD = wild and uncontrollable kids, right? Bart Simpson syndrome. That's the stereotype I stupidly believed in. When I was 6 or 7, my friend, who loved causing mischief, was diagnosed with ADHD and put on the drugs. Meantime I was a total space cadet, a weird little social misfit who was happiest playing in his own technicolour surround-sound imagination, who would read Shakespeare but couldn't tell the time, who didn't sleep more than 4 hours a night, who would blurt out anything to anyone with no thought of consequences, who was constantly lost, late, injured, confused or upset.  
I found a specialist I could afford, and answered a lot of questions. I think I knew what was coming when she eventually said "I don't often ask this question to adults, but how are you at crossing the road Jon?" "Fine, obviously! Except… I do sometimes just forget, or run out of patience. So I've been hit by cars a few times but that's normal, right?"
Being diagnosed with ADHD has changed my life. At first I found it very hard to come to terms with. I was in denial. I felt like "Is this it? After a lifetime of struggle, all the pain and fear of not being able to cope, all the things I've missed out on, it's just… this?" 
Like most psychiatric diagnoses, it's a broad brush, and I identify with some of the symptoms extremely strongly, others less. I learned about them, and it gave me a new window through which to see myself, and understand what I'm capable of and what I'm not. When things do still go wrong, I blame myself less. And blaming yourself less leaves to free to take responsibility more, ironically.
Now I'm on the meds, like my childhood friend was (rightly or wrongly, for him). They work subtly, but fundamentally. Now when I look out at the world, everything isn't flying around me at breakneck speed. There are still seven TV screens playing in my head, but it turns them down, places them in the background. It means I don't have to try so fucking hard every fucking day just to do the basics, and as a result I burn out less often and less hard, and the cycle of depression I live with is less intense. 
The best thing is: I can be here, and now. With you, in this moment. Living. 
That's all. I just needed to tell it. (I still need to tell everybody everything all the time, but now I understand why, and I actually think it's pretty cool.) Thanks for reading. New music is coming soon. I promise. Seriously, very soon. Almost definitely.

Photo by Karl Hockless