Seeing my desperation to play songs from my new album The Faintest Idea to a living, breathing audience, after my album tour was postponed, my intrepid booking agents Glasswerk have organised a few Social Distance Gigs for the coming weeks.
It's been very tricky - some have already been cancelled, succumbing to local lockdowns before we could even announce them. But we persevere! I hope these are really special nights in this lonely winter. 
Tickets will be highly limited, so rules can be observed to keep us all safe. I CAN NOT WAIT to see you. 🤍
Social Distance Gigs (tickets highly limited)
JAN 2021
06 Bury St Edmunds APEX
07 Bedford ESQUIRES
FEB 2021
18 Blackpool BOOTLEG
21 Leeds BRUDENELL
24 Leicester FIREBUG
26 Liverpool TBC
Tickets and info: https://jongomm.com/shows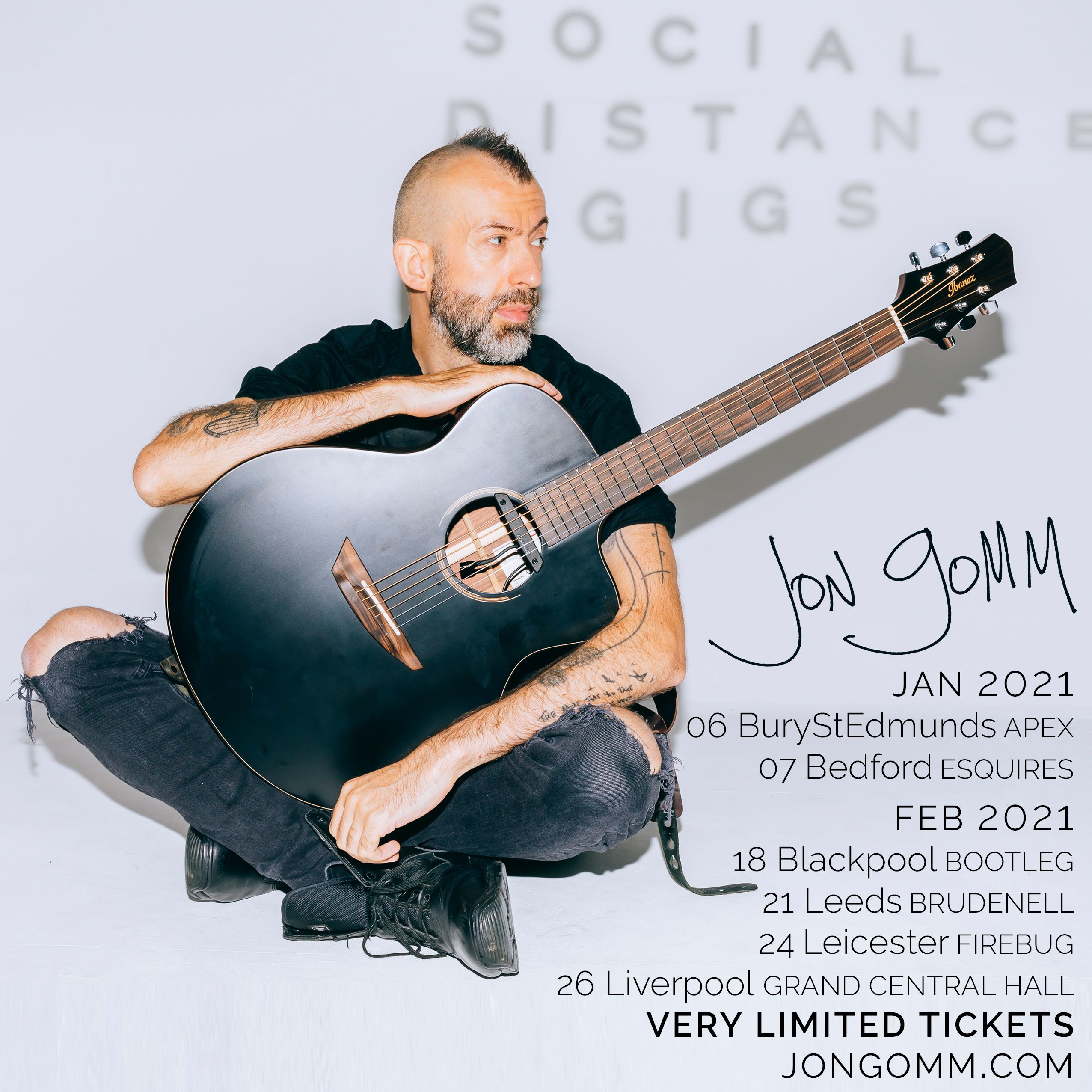 UPDATE 01.11.2020 - These gigs have now also been postponed, as the national lockdown was brought in. It's particularly tough to take, as most of these venues were only old they could resume hosting shows the week before we announced them, hence our confidence that they would be able to happen. They all sold out or nearly sold out in the first few days - THANK YOU so much to everyone who bought tickets. As soon as the lockdown is lifted, I'll be there. It'll be amazing. jg x 
______________

UPDATE 11.11.2020 - OK I'm going for it, DECEMBER / JANUARY! The government are adamant the lockdown will be lifted on December 2nd, so we've gone ahead and reorganised the dates. I told you I was crazy.
______________

UPDATE 16.12.2020 - So, I got to play a gig at the weekend. Felt like going back a decade in my life, driving 150 miles to play to a handful of people, but it was amazing, just to physically place my new songs inside other people, and feel their reaction. I loved it so much, and I will never take it for granted again.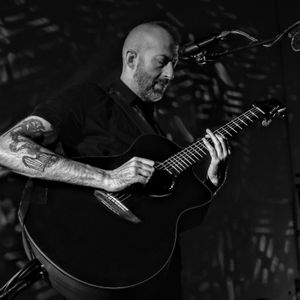 However, tonight's Leeds gig and the rest of the shows this month can't happen. We've rearranged them already, so here's the new and remaining dates, plus one new one in Liverpool:  
  
Jan 06 - Bury St Edmunds 
Jan 07 - Bedford 
Feb 18 - Blackpool 
Feb 21 - Leeds 
Feb 24 - Leicester 
Feb 26 - Liverpool  
All info at on the gigs page. Ticket links may still show old dates - it takes a while for things to update. The situation right now has turned everything liquid. I'm trying to learn to be flexible but I still seem to break pretty easily. jg x