I'm taking the rest of 2017 at home to finish writing my next album. I just have a couple more tunes to finish. So far they're digging deeper into my psyche than anything I've written before. For the first time when making an album, I have a clear image in my mind of the sound, the themes, the videos, the artwork, and I've found a great videographer and an artist, plus an old friend of mine with a background in electronic music who will be producing. It'll still be an acoustic guitar and vocal record, but with added depth and colour and bigness. 
Then early 2018 I'm heading back to what is rapidly becoming my second home...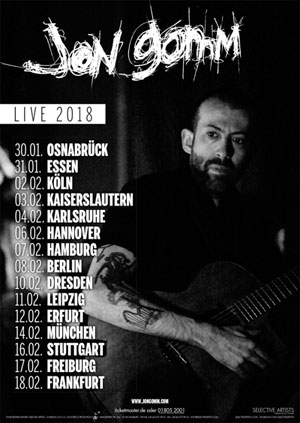 All info and ticket links on the Live Dates page.