I'm bursting with pride to finally announce that the Jon Gomm Hybrid Top Signature model is now available from Lowden Guitars.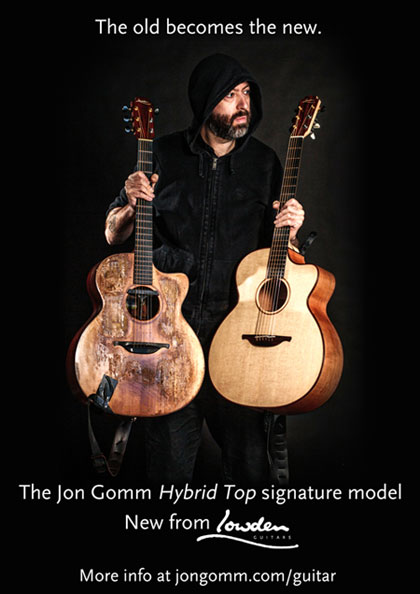 It's much more than just a replica of Wilma, my beloved Lowden. It's a guitar with every aspect tailored specifically for the modern player, including the world's first spruce and cedar layered soundboard which I've dubbed the Hybrid Top, for added resilience and epic, deep, powerful tone. I REALLY REALLY LOVE THIS GUITAR!  
Register your interest at http://jongomm.com/guitar to get free stuff and find out more.